This site requires Javascript to function correctly.
However, it seems it is either disabled or not supported by your browser.
Enable JavaScript in your browser options, or try the html version.

NEW!!! Scratch your iPod tunes!
"Everybody wants to be a DJ" - De La Soul
Now you can too, with Flare, the world's most compact Professional DJ Turntable.
Choose a record, select a beat and start scratching. Expert DJs can perfect their unstoppable techniques in precision scratch mode while waiting for the bus. Beginners can learn the ropes without buying an expensive, bulky turntable. Scratch tunes directly from your iPod/iTunes library or try out Flare's bundled battle records and loops.
iPhone, iPod Touch and iPad Compatible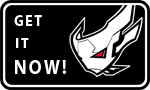 Flare Scratch Instructions
Engine Switch
Pressing this will stop or start the turntable spinning
Transform
The Transform button quickly opens and closes the volume fader, enabling specialised scratch techniques
Volume Fader
This fader controls the volume level of the Scratchrecord
Precision Zoom
To activate the Precision Zoom, place two fingers on the record surface and split them apart in a reverse pinch gesture.
While zoomed, you will have much finer control over sample playback from the Scratchrecord.
To exit from this mode, pinch anywhere on the record
Beatloop Switch
A Beatloop is a looped tune that provides a backing track for you to scratch over.
Tap this to start or stop the current Beatloop
Arm Switch
Tap this to move the tone arm to the beginning of the record
Record Surface
Press and hold the record then shift it in either direction to create a Scratch sound.
There are any number of scratch techniques to learn and effects that can be created with the right combination of moves and sounds.
* Upgrade to iOS 4.1 for full iTunes library access

© Async Pty Ltd 2008-2018. All rights reserved.